Storage elements remain important pieces of functional equipment in the office. Yet they are being rediscovered as furniture, giving space character and form – by zoning and organizing office floors, compact offices, group and team offices or as solitary pieces of furniture near the workstations, and even as spacious archiving furniture placed against the wall. What is required is not one solution for everything, but a modular system for all individual needs. Furthermore as representative furniture for management areas. A new OH type storage furniture offer a variety of new functions and design options.

EVO

Back

EVO Cabinets System
A complete set of cabinets to be easily integrated with the full range of Las Mobili products, thanks to finishing's transversality that allows any combination.
Designer CSR Las Mobili.
Starting from 85 EUR. Prices without VAT, before discounts.
About furniture elements prices and fitting of office furniture please contact with office.

Individual approach to each order.
UNI EN 322; UNI EN 323; UNI EN 324-1; UNI EN 317; UNI EN 322; UNI EN 320; UNI EN 310; UNI EN 311; UNI EN ISO 12460-3;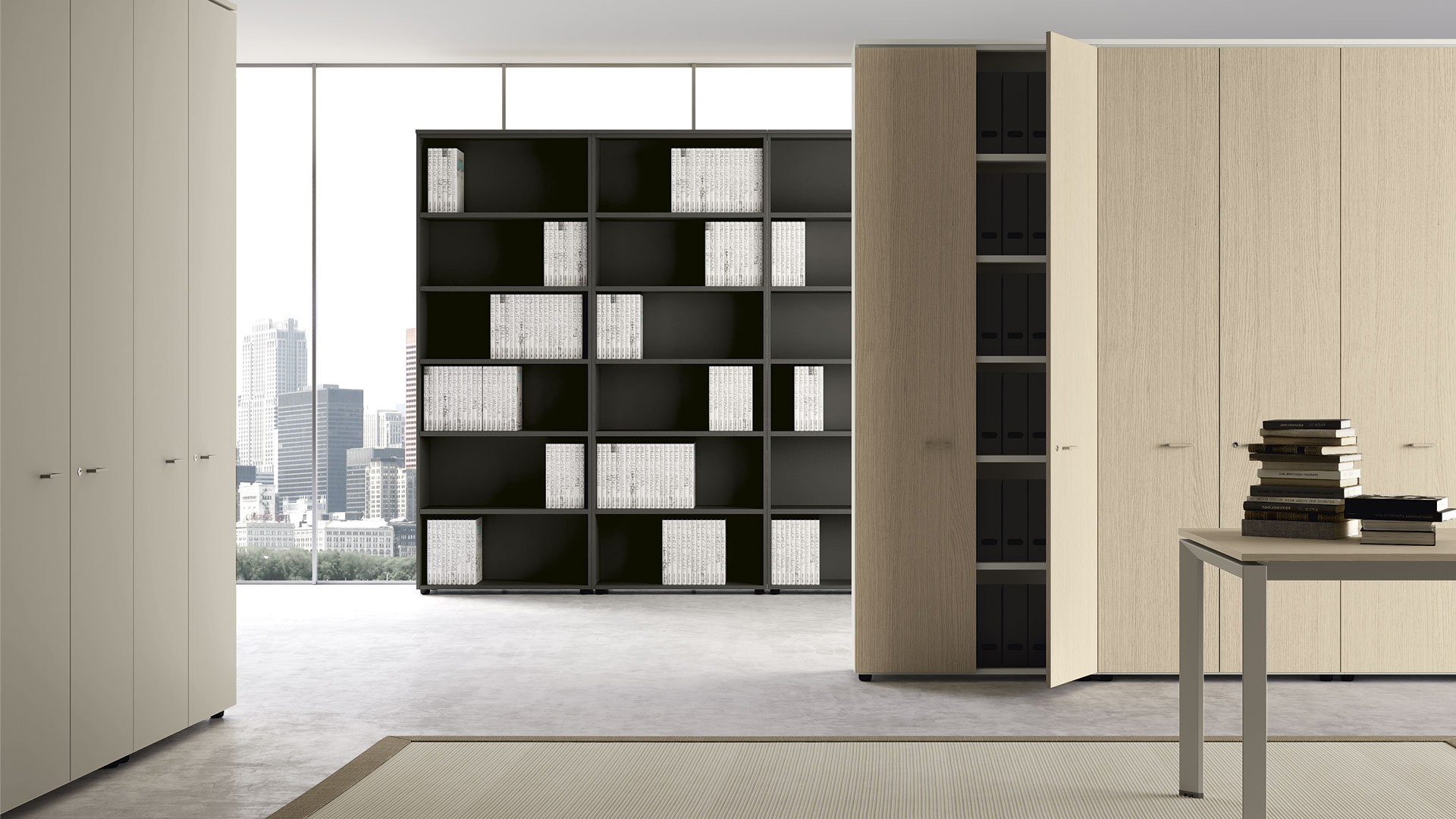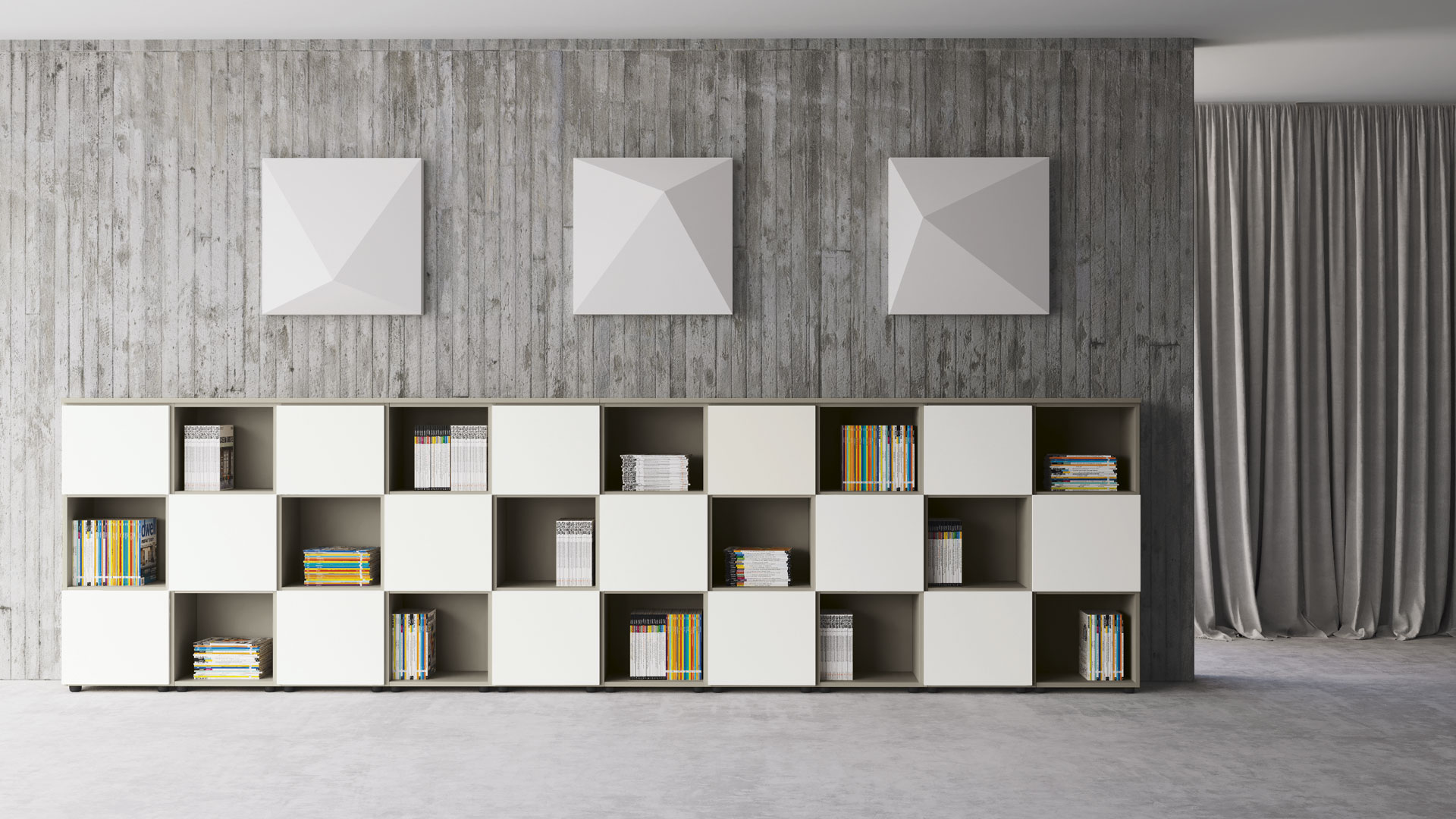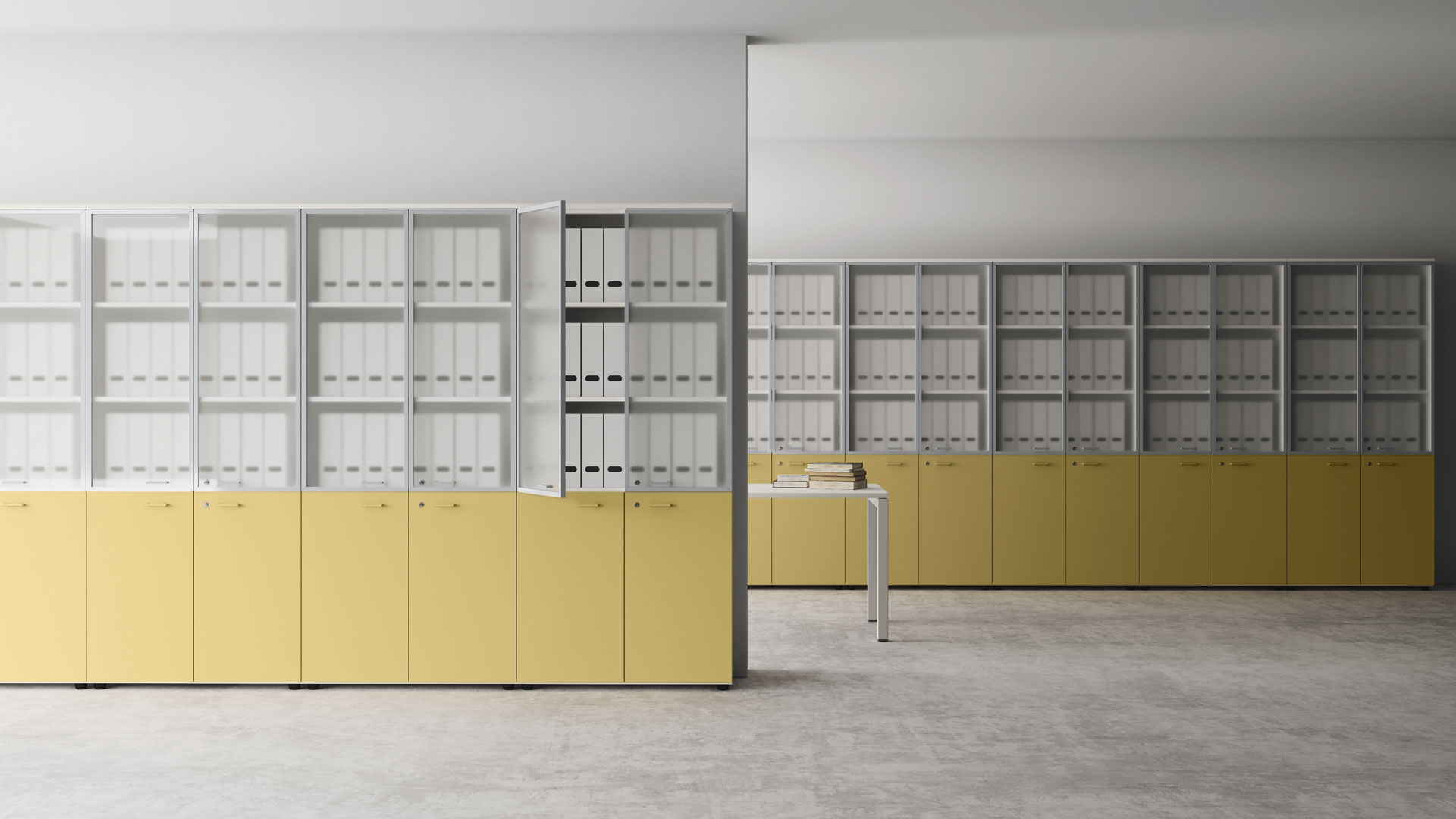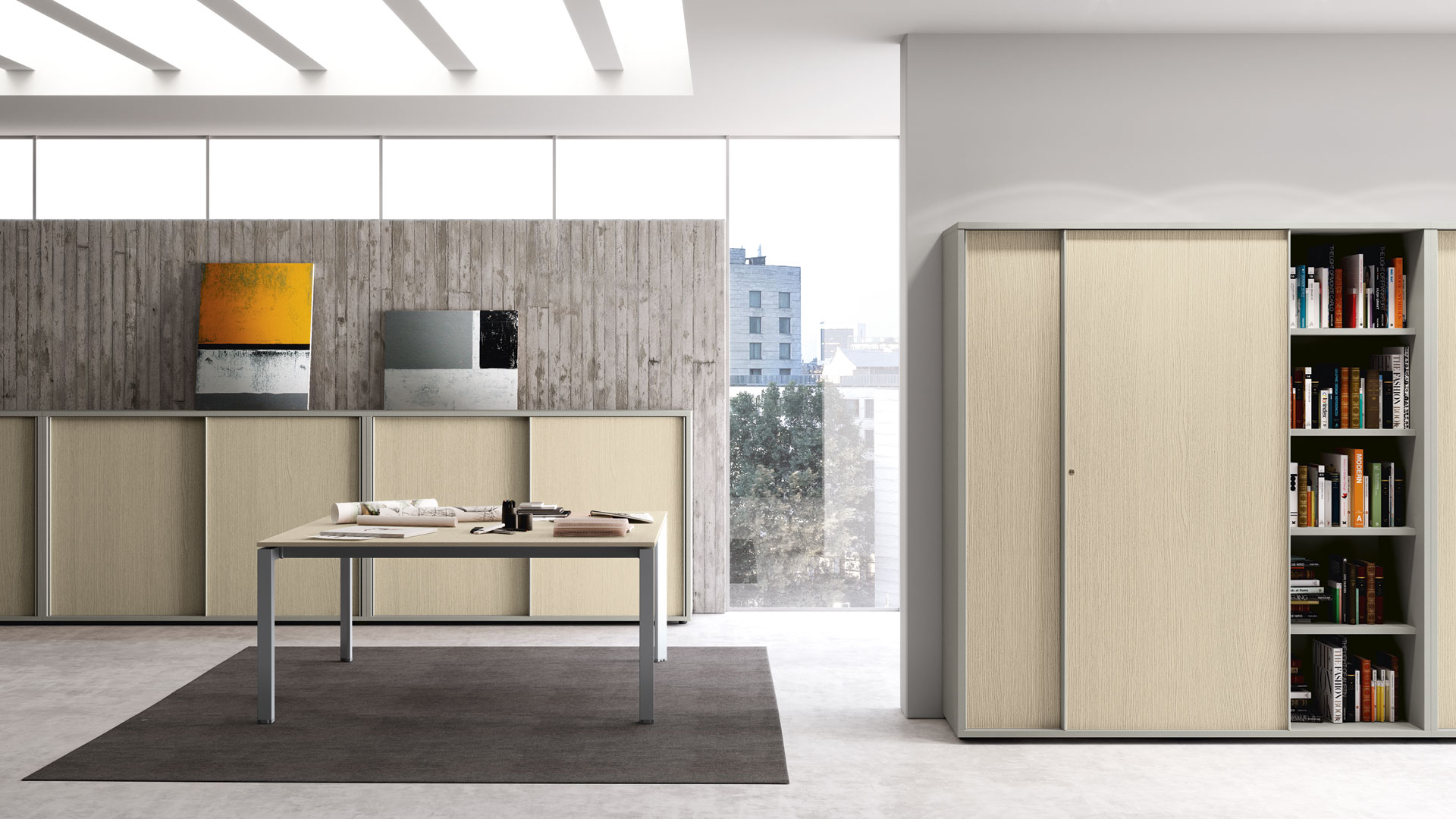 4 models of chests of drawers;
3 models of service units;
6 types of storage units;
Blind doors, glass doors, framed glass doors, sliding doors, roll-up doors;
5 colours for the structure;
14 finishes, plain colours and wood;
24 fabrics for upholstered accessories;
Handles in identical finishing as the doors, both grain and full colour;

More Information in the Catalog
We develop 2D and 3D visualization of functional plans of premises according to the size of the room and according to your needs and desires.

For furniture configurations, please write to info@city-office.lv
We are Members of the Electronic Procurement System EIS
Additional information see here