In every company, the reception desk is the first representative zone and access point for information and communication. Here, the company's image and culture are revealed to both customers and staff.

Nice

Back

Nice Reception Desk

Nice, very nice!
Designer Si Design.
Prices without VAT, before discounts.
About furniture elements prices and fitting of office furniture please contact with office.

Individual approach to each order.
UNI EN 322; UNI EN 323; UNI EN 324-1; UNI EN 317; UNI EN 322; UNI EN 320; UNI EN 310; UNI EN 311; UNI EN ISO 12460-3;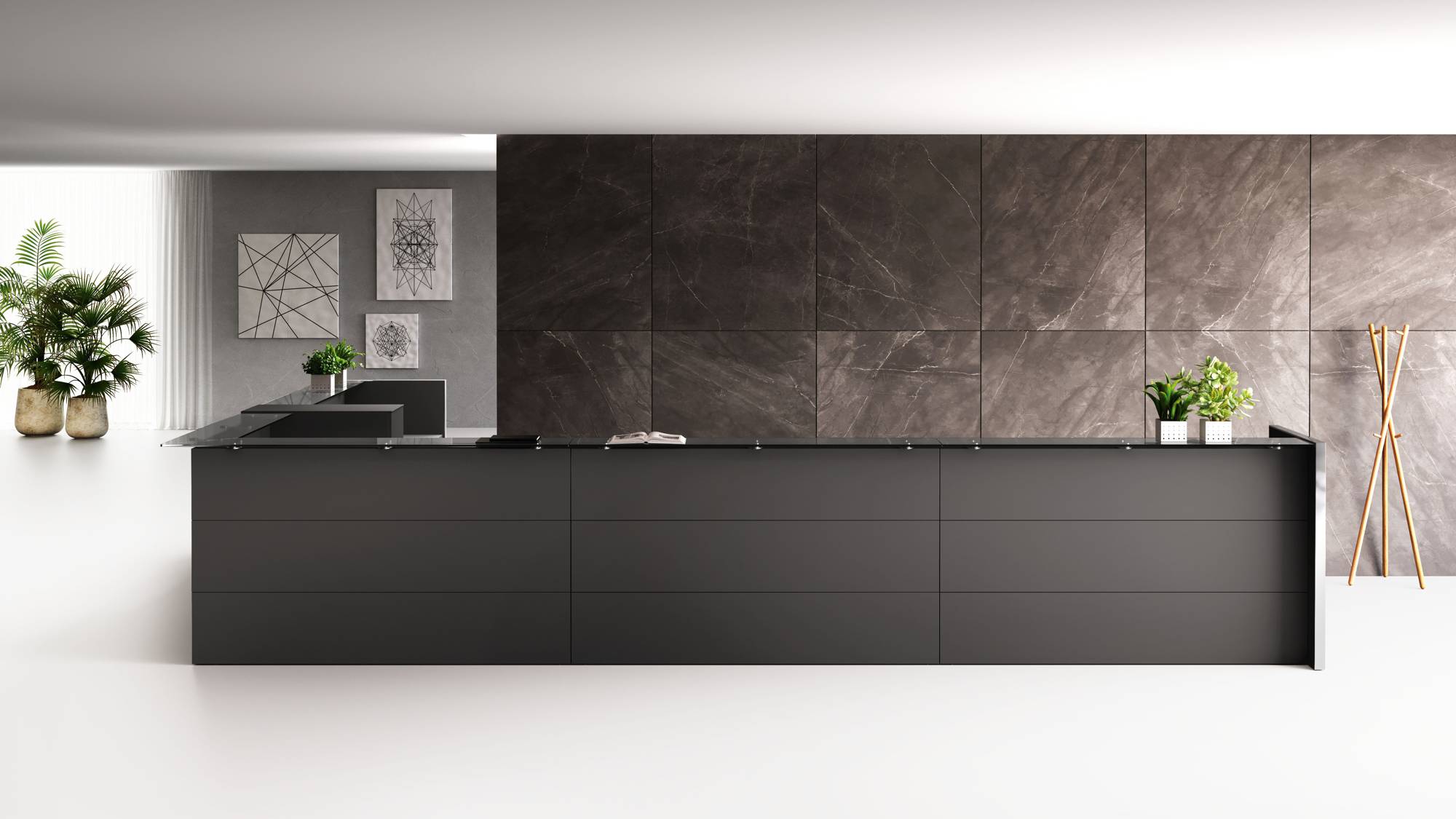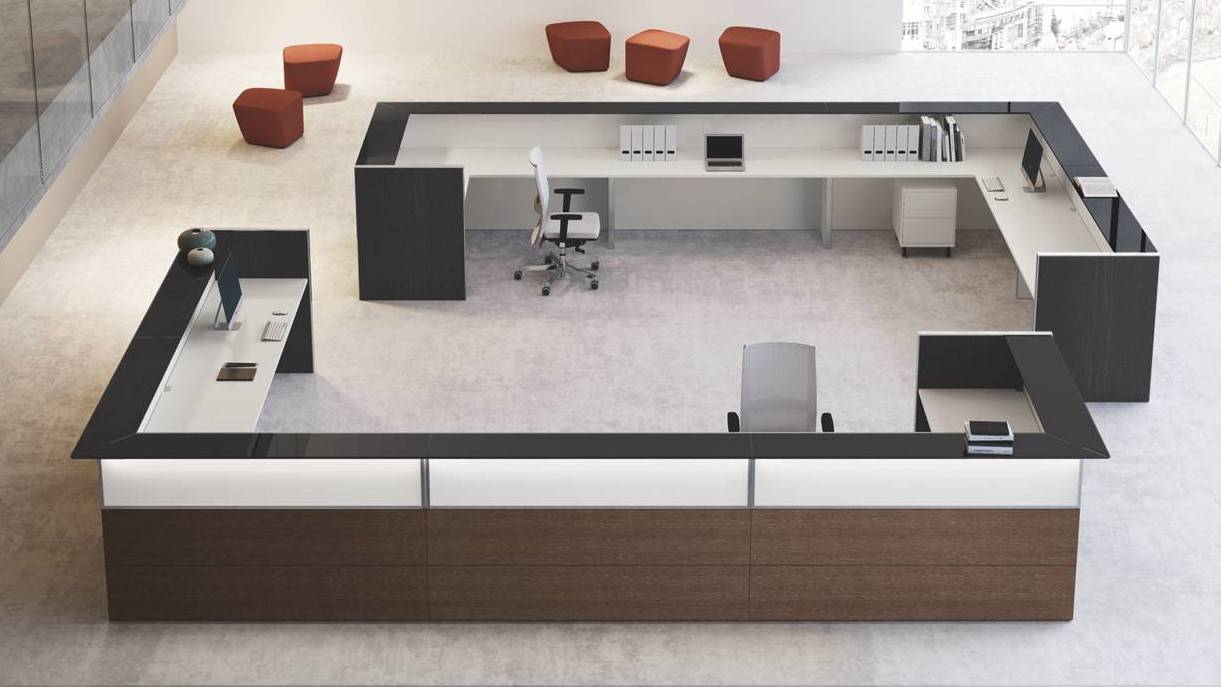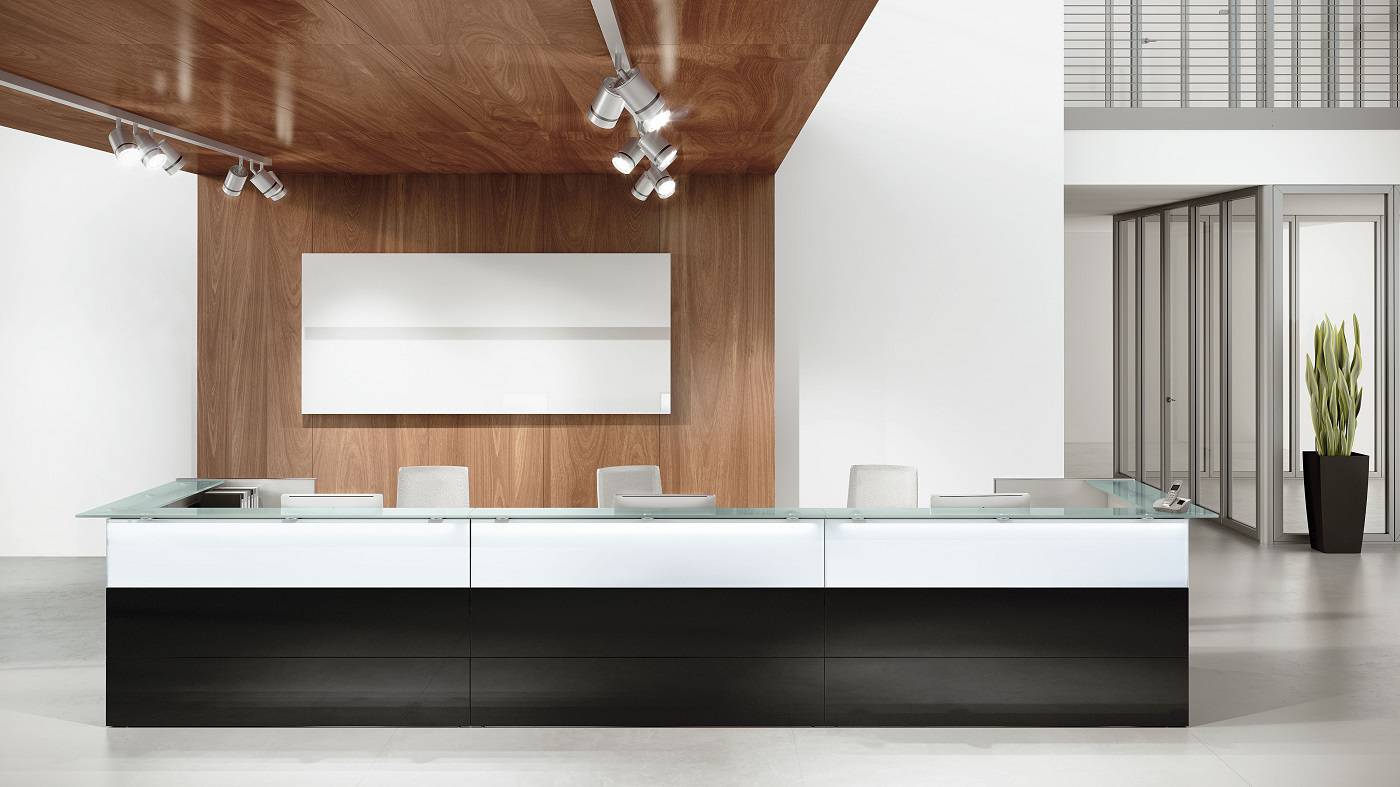 High modularity;
Frontal panelling;
Wood and glass shelves;
Upper glass or polycarbonate panels with LEDs;
Storage and supporting units;
Speak-through central modules, height 73,6 cm;
Cable and wiring channels and fittings;
Drawers and matching furniture;
4 natural finishes, 2 matt and 3 high-gloss finishes;
3 colours for the glass;

More Information in the Catalog
We develop 2D and 3D visualization of functional plans of premises according to the size of the room and according to your needs and desires.

For furniture configurations, please write to info@city-office.lv
We are Members of the Electronic Procurement System EIS
al space planning in accordance with dimensions of the room and Your needs and desires.
Additional information see here